In the Profession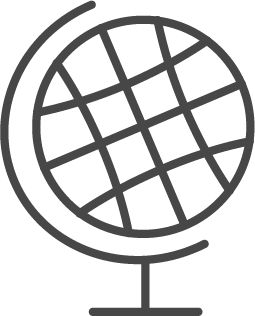 Member of Twin Cities Diversity in Practice. Learn more.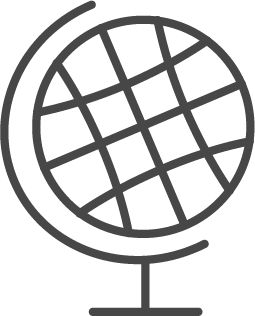 Member of Leadership Counsel on Legal Diversity. Learn more.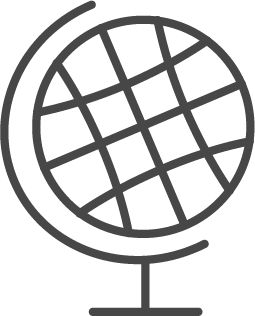 Signatory to the ABA's Pledge for Change for Disability Diversity in the Legal Profession. Learn more.
In the Profession: Long-Term Intentional Engagement
Creating and maintaining a truly diverse legal profession requires long-term and intentional engagement well ahead of post-secondary education. With this in mind, Maslon's Diversity and Inclusion Committee has focused on three core areas of impact: 1) before law school; 2) law school; and 3) in the profession. Our efforts include the following involvements:
Before Law School:

STEP-UP Achieve: Maslon is proud to participate in the STEP-UP Achieve Jobs Program by providing paid internships throughout the summer to offer on-the-job experience to high school students with particular interest in legal careers. STEP-UP is facilitated by AchieveMpls, the strategic nonprofit partner of Minneapolis Public Schools dedicated to closing the achievement gap by preparing inner-city students to meet challenges and accomplish their dreams of college, meaningful work, and a bright future.
Maslon UPLIFT: Maslon UPLIFT is a mock trial program serving 8th grade students who reflect the rich diversity of the Twin Cities. UPLIFT offers students engaging opportunities to learn from volunteer attorneys about the legal profession, criminal justice, and the court system. Participation in the program helps students build confidence, develop analytical and speaking skills, foster long term vision, and create a framework to pursue academic excellence in high school. Learn more.
Open Doors to Federal Courts Program: Maslon is proud to participate in the Open Doors to Federal Courts program, a national initiative from the federal courts that features classroom visits by diverse attorneys to introduce some aspect of the law to high school students, as well as share why the attorneys chose a career in law, how they prepared themselves academically, and why they believe their service makes a difference. In Minnesota, Open Doors targets public school districts with significant minority student populations and most recently featured the 150th anniversary of the Reconstruction Amendments to the Constitution (2016), the life and career of Thurgood Marshall (2015), and the Dred Scott case (2014).

Law School:

Maslon hosts annual panel discussions for law students in the Twin Cities area, featuring diverse attorneys from government, private practice, corporations, public interest, and the judiciary, who share their stories, perspectives, and careers.
Maslon actively sponsors and/or participates in the following recruiting opportunities:

The Minnesota Minority Recruitment Conference (MMRC): An annual event that connects the largest legal employers in the Minneapolis / St. Paul area with diverse 2L and 3L candidates from around the country.
The Cook County Bar Association's Annual Minority Student Job Fair: An event created to bridge the employment gap between law firms, non-profit organizations, government agencies, and minority law students in the Chicago legal community.
In addition, Maslon was one of the first Minnesota law firms to participate in the MSBA Minority Clerkship Program (2006), which was the culmination of the joint efforts of the Minnesota State Bar Association and a select group of law firms.

In the Profession:

Twin Cities Diversity in Practice: Maslon is a member of Twin Cities Diversity in Practice, a nonprofit association comprised of the leading Twin-Cities legal employers with the vision to create a vibrant and inclusive legal community and mission to strengthen the efforts of member organizations to attract, recruit, advance, and retain attorneys of color.
Leadership Counsel on Legal Diversity (LCLD): Maslon is a member of the Leadership Counsel on Legal Diversity, an organization of more than 300 corporate chief legal officers and law firm managing partners—the leadership of the profession—who have dedicated themselves to creating a truly diverse U.S. legal profession.
Collaborative Bar Leadership Academy: Maslon is a sponsor of the Collaborative Bar Leadership Academy (CBLA), a joint initiative of the American Bar Association, Hispanic National Bar Association, National Asian Pacific American Bar Association, National Bar Association, National LGBT Bar Association, and National Native American Bar Association. The CBLA is a national coordinated effort to strengthen the pipeline of diverse bar association leaders by providing leadership training and professional development programs which will benefit current and future leaders, the bar association community, and the legal profession overall.
Maslon attorneys serve in leadership roles, participates as engaged members, and the firm overall proudly supports the Minnesota Minority Lawyers Association, Minnesota Hispanic Bar Association, Minnesota Black Lawyers Association, Minnesota Lavender Bar Association, Minnesota Women Lawyers, and Minnesota Asian Pacific American Bar Association.