NEWS
IN MEMORIAM: R. Christopher Sur, 1967-2023
February 28, 2023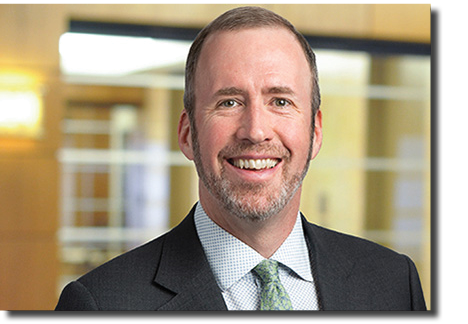 It is with great sadness that we announce the passing of our former colleague and dear friend, R. Christopher (Chris) Sur, on Feb. 25, 2023.
A cum laude graduate of Harvard Law School, Chris joined Maslon in February 1996. In his 27 years at the firm, Chris was known for his skill as a litigator, his sharp wit, and his deep commitment to recruiting and mentoring new attorneys. He retired from the partnership on Dec. 31, 2022.
Chris' law practice focused on representing both individuals and businesses in commercial litigation and business torts. He litigated matters involving minority shareholder disputes, claims of breach of fiduciary duty, and claims of misappropriation of trade secrets. He also handled complex multiparty litigation and represented clients in intellectual property matters, including proceedings before the Trademark Trial and Appeal Board. Chris was widely recognized for his expertise, most recently by his inclusion in Best Lawyers in America for 2023.
"Chris was not just an exceptional lawyer, he was a wonderful and longtime friend to many of us, and we are grateful for the time we had with him," said Maslon Board Chair Keiko Sugisaka. "His loss is being felt far beyond the firm."
Throughout his career, Chris demonstrated an enduring commitment to pro bono and community work. He served on the board of the Tubman Family Alliance in Minneapolis, including as its chair from 2010 to 2011, and he was a board member of the Kingfield Neighborhood Association, serving as president from 2009 to 2011.
Chris' big presence at Maslon was mirrored across the community as an accomplished bicyclist, avid cross-country skier, engaged citizen, and dedicated parent. Maslon extends its deepest condolences to Chris' wife, Minnesota Court of Appeals Judge Theodora Gaitas, their daughter, and other family and friends.
A public memorial service is planned for this spring.
Additional tribute: Chris Sur obituary in the Star Tribune.