Partnerships & Recognition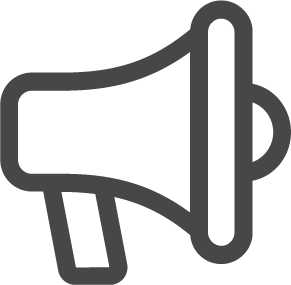 Winner of the "2015 Community Impact Award" in the Professional Services Category by Minnesota Business Magazine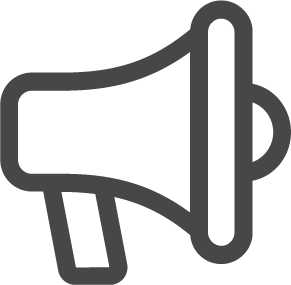 Winner of the 2018 "Light of Justice" Award from the Texas Defender Service
Pro Bono
Partnerships
Our long-standing commitment to pro bono work includes participation in several programs, including the following:
Minnesota Justice Foundation Pro Bono Law Clerk Program, a partnership that allows private firms to help provide valuable legal experience to law students and leverage their internal resources to increase the availability of legal services to the poor and underserved in our community.
Minnesota State Bar Association North Star Lawyers Program, an organization which recognizes members who provide 50 hours or more of pro bono legal services per year to those who otherwise could not afford representation.
The Law Firm Pro Bono Challenge, a pact formed by the nation's largest law firms to significantly increase the amount of pro bono work being performed by their organizations.
Recognition and Awards
2019 North Star Lawyers
Maslon is pleased to announce the recognition of 21 attorneys as 2019 North Star Lawyers by the Minnesota State Bar Association (MSBA). Started in 2013, the program recognizes MSBA members who provide 50 hours or more of pro bono legal services per year to those who otherwise could not afford representation. (View full story.)
Maslon Meets the Pro Bono Institute's Pro Bono Challenge for Fifth Consecutive Year
Maslon is pleased to announce that it has met the Pro Bono Institute's Law Firm Pro Bono Challenge® in 2019 for the fifth year in a row. The Law Firm Pro Bono Challenge is a commitment made by major law firms around the country in which firms must devote three percent of their billable hours or a set number of hours per attorney to the provision of pro bono legal services to low-income and disadvantaged individuals, families, and nonprofit groups. (View full story.)
2018 North Star Lawyers by the Minnesota State Bar Association
Maslon is pleased to announce the recognition of 23 attorneys as 2018 North Star Lawyers by the Minnesota State Bar Association. Started in 2013, the program recognizes MSBA members who provide 50 hours or more of pro bono legal services per year to those who otherwise could not afford representation.(View full story.)
2018 Pro Bono Institute's Pro Bono Challenge
Maslon is pleased to announce that it has met the 2018 Pro Bono Institute's Law Firm Pro Bono Challenge®. The Law Firm Pro Bono Challenge is a commitment made by major law firms around the country in which firms must devote three percent of their billable hours or a set number of hours per attorney to the provision of pro bono legal services to low-income and disadvantaged individuals, families, and nonprofit groups. (View full story.)
2018 "Light of Justice" Award from Texas Defender Service
Maslon is proud to announce that on the firm was honored with the 2018 "Light of Justice" Award by the Texas Defender Service, an organization that aims to improve the quality of representation afforded to those facing a death sentence and to expose and eradicate the systemic flaws plaguing the Texas death penalty. The award recognizes the decade-long pro bono representation of Douglas Tyrone Armstrong which, in late November 2017, secured the vacation of his death sentence by the Texas Criminal Court of Appeals. (View full story.)
2018 "Attorneys of the Year" by Minnesota Lawyer
Maslon Partners Mike McCarthy, Nicole Narotzky, Julian Zebot; Public Interest Counsel Catherine Ahlin-Halverson, and alumni U.S. District Court Magistrate Judge David Schultz and 3M Senior Litigation Counsel Haley Schaffer are recognized for their decade-long pro bono representation of Douglas Tyrone Armstrong. Partner and head of Maslon's Estate Planning Group, Susan Link, is recognized for Outstanding Service to the Profession related to her work as program director for the Minnesota Wills for Heroes program. (View full story.)
2017 North Star Lawyers
Maslon is pleased to announce the recognition of 32 attorneys as 2017 North Star Lawyers by the Minnesota State Bar Association. Started in 2013, the program recognizes members who provide 50 hours or more of pro bono legal services per year to those who otherwise could not afford representation. (View full story.)
2017 Law Firm Pro Bono Challenge by the Pro Bono Institute
Maslon is pleased to announce that it has once again met the Pro Bono Institute's Law Firm Pro Bono Challenge®. The Law Firm Pro Bono Challenge is a commitment made by major law firms around the country in which firms must devote three percent of their billable hours or a set number of hours per attorney to the provision of pro bono legal services to low-income and disadvantaged individuals, families, and nonprofit groups.
2017 Community Impact Awards Finalist by Minnesota Business Magazine
Maslon is pleased to announce that the firm has been selected as a 2017 Community Impact Awards Finalist by Minnesota Business magazine. The 2017 Community Impact Awards honor businesses, social enterprise organizations, nonprofits, initiatives, and individuals making a significant impact on communities in Minnesota. (View full story.)
2016 North Star Lawyers - Maslon is pleased to announce the recognition of 25 attorneys as 2016 North Star Lawyers by the Minnesota State Bar Association. Started in 2013, the program recognizes members who provide 50 hours or more of pro bono legal services per year to those who otherwise could not afford representation. (View full story.)
2016 Law Firm Pro Bono Challenge by the Pro Bono Institute
Maslon is pleased to announce that it has met the 2016 Pro Bono Institute's Law Firm Pro Bono Challenge®. The Law Firm Pro Bono Challenge is a commitment made by major law firms around the country in which firms must devote three percent of their billable hours or a set number of hours per attorney to the provision of pro bono legal services to low-income and disadvantaged individuals, families, and nonprofit groups. (View full story.)
2015 North Star Lawyers
Maslon is pleased to announce the recognition of 21 attorneys as 2015 North Star Lawyers by the Minnesota State Bar Association. Started in 2013, the program recognizes members who provide 50 hours or more of pro bono legal services per year to those who otherwise could not afford representation. (View full story.)
2015 Law Firm Pro Bono Challenge by the Pro Bono Institute
Maslon is pleased to announce that it has met the 2015 Pro Bono Institute's Law Firm Pro Bono Challenge®. The Law Firm Pro Bono Challenge is a commitment made by major law firms around the country in which firms must devote three percent of their billable hours or a set number of hours per attorney to the provision of pro bono legal services to low-income and disadvantaged individuals, families, and nonprofit groups. (View full story.)
2015 Social Justice Uncorked Award by Southern Minnesota Regional Legal Services
Maslon is pleased to announce that the firm has been honored with the Social Justice Uncorked award by Southern Minnesota Regional Legal Services, Inc. (SMRLS), which provides high-quality legal services to low-income and disadvantaged people in critical civil matters. The award recognizes five years of continuous support of the SMRLS Annual Social Justice Uncorked event. (View full story.)
2015 Community Impact Award Winner by Minnesota Business Magazine
The 2015 Community Impact Awards honor Minnesota companies and businesspeople that make giving back to the community a priority. The Professional Services award category recognizes organizations that provide professional services to nonprofits or other worthy causes on a pro bono basis. (View full story.)
2014 North Star Lawyers
Maslon is pleased to announce the recognition of 15 attorneys as 2014 North Star Lawyers by the Minnesota State Bar Association. Started in 2013, the program recognizes members who provide 50 hours or more of pro bono legal services per year to those who otherwise could not afford representation. (View full story.)
2013 North Star Lawyers
Maslon is pleased to announce the recognition of 13 attorneys as 2013 North Star Lawyers by the Minnesota State Bar Association. Started last year, the program recognizes members who provide 50 hours or more of pro bono legal services per year to those who otherwise could not afford representation. (View full story.)
2013 Child Advocacy Award by the Minnesota Chapter of the American Academy of Pediatrics
Maslon is pleased to announce that attorney David Schultz and the larger firm have been selected to receive the Minnesota Chapter of the American Academy of Pediatrics (MNAAP) 2013 Child Advocacy Award. Each year, MNAAP's Child Advocacy Award recognizes an exemplary individual or group who has demonstrated leadership in working for changes that protect and improve the health of Minnesota's children, teens, and families. (View full story.)
2012 North Star Lawyers
Maslon is pleased to announce that 11 attorneys have been recognized as 2012 North Star Lawyers by the Minnesota State Bar Association. The Minnesota State Bar started the program in 2013 to recognize members who provide 50 hours or more of pro bono legal services per year to those who otherwise could not afford representation. (View full story.)